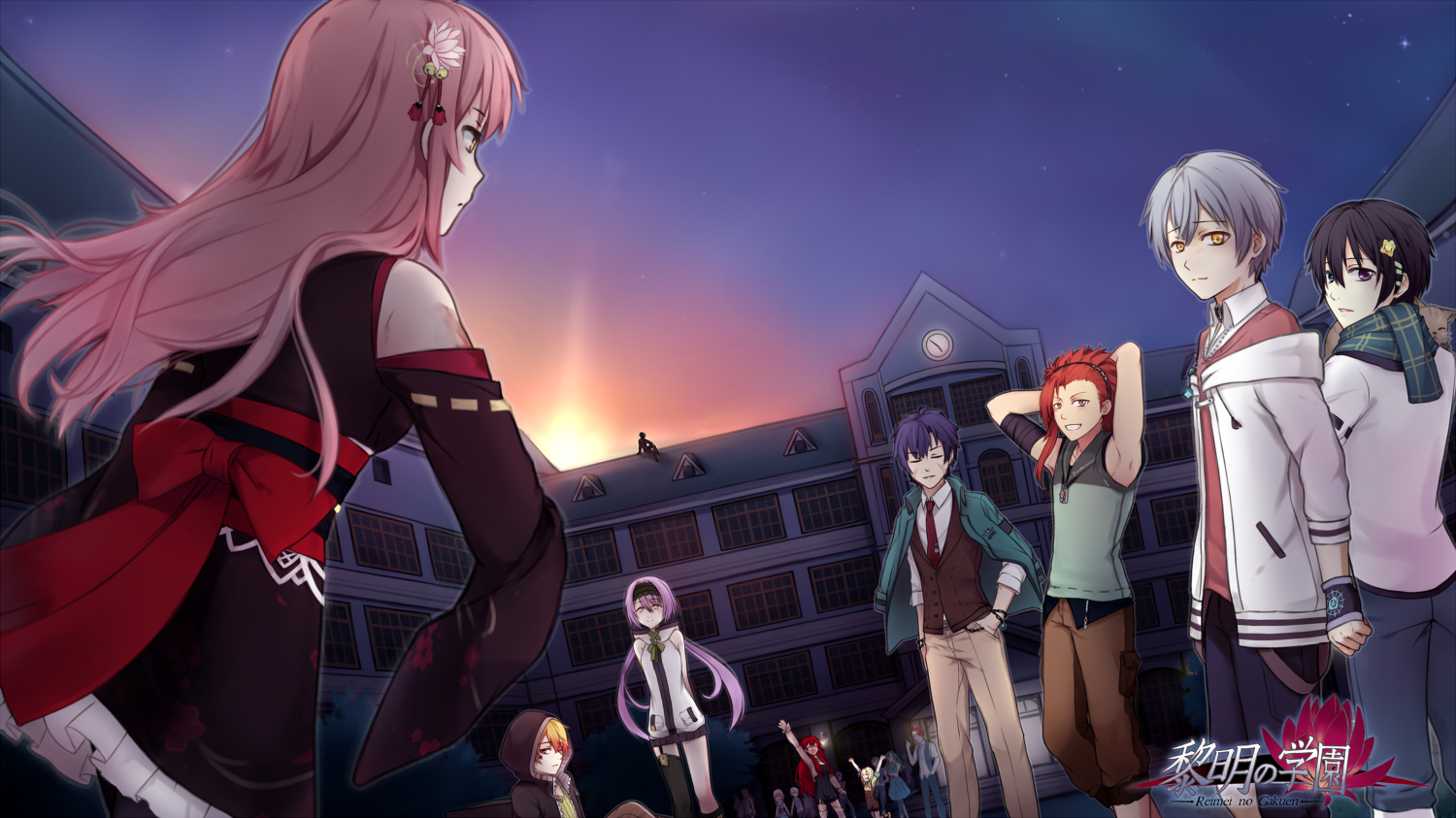 Reimei no Gakuen Act 1
Release date and other news!
---
Hi everyone!
It has slowly been a month since the last update and the beta release, and that means... Soon the first part of Reimei no Gakuen will be released for everyone!
And so it's time for news and updates again.
I'm pleased to announce an official release time! Reimei no Gakuen Act 1 will be releasing Monday, October 4th.

As mentioned previously, Act 1 will contain the first 3 routes (Common, Lagi, Hiryuu), and it will have...
350,000+ words with branching routes and many choices
6 endings - 2 for each route (2 romance routes + common route, which is focusing on other side characters)
25+ Unlockable CGs
Original 25+ BGs (many versions such as winter and autumn because the story takes up a year)
20+ characters with several outfits
Original theme song and Ending Song, and several original soundtracks

As for other details, the game will be available in two parts permanently, but it will also be released as a whole soon after Act 2.
❅❅❅

Reimei no Gakuen Act 1 - $13.00 USD
Reimei no Gakuen Act 2 - $12.00 USD (Sale in first weeks) => $17.00 USD
Reimei no Gakuen Full Game - $25.00 USD (Final Full Release)
Pre-order - Reimei no Gakuen Full Game - $22.50 USD (You will receive Act 1 now and get an updated full version at the final release.)
❅❅❅

Reimei no Gakuen Act 2 will be on sale until the full version of the game is released, and you will also be able to pre-order the full game from next week.

In the next few days, there will be several sneak peeks coming from Act 1 and even the full game, so stay tuned.
Thank you for the patience, support, and feedback! It's great to hear from everyone :D
- Raikon
Get Reimei no Gakuen Act 1
Comments
Log in with itch.io to leave a comment.
Exciting! Sorry to ask, but when will the full version of the game be released?
Currently, it seems it will take around 3-4 months. We only need to finish up the programming and the illustrations. I will post a summary of the development progress soon.